Please scroll down to learn more about this community and its proposed water project.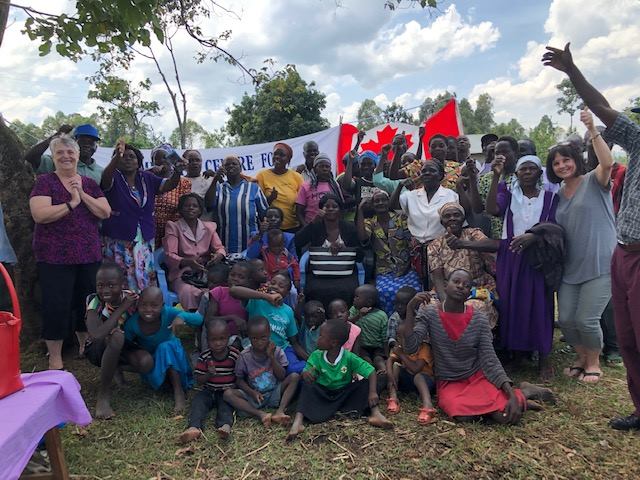 SHAMONI COMMUNITY'S PROFILE
BACKGROUND INFORMATION
Shamoni Community is based in Shianda Location, Shamoni Sub-Location, Kakamega North Distrct, Malava Sub- County in Western Kenya. There are two Churches within the Community who share the same resources available e.g water sources, Schools and Social amenities.
COMMUNITY WATER PROBLEM
The community is faced with a water problem whereby the current water sources are quite far away from where the families live. Women and children bear the burden of walking long distances in search of water. The sources are unprotected leading to high incidences of diarrheal diseases and exposes the children to the risk of rape if they go to the well very early in the morning or evening.
COMMUNITY'S FELT NEED
Shamoni Community is in need of a water point that will be easily available and accessible so as to ease women / children from the burden of walking long distances in search of water. The water should also be sufficient for domestic and animal use that is clean and safe.
BENEFICIARIES
Direct Beneficiaries will be the SHAMONI COMMUNITY.
Indirect Beneficiaries  will be members from two churches within the community.
TARGET POPULATION
This is the population that will benefit from the project both direct /indirect whereby the community has 600 people and members from the two local churches are 450. The target population to benefit from the project is 1,050 persons.
PROJECT SUSTAINABILTY
The community has been awarded the water project through NAMBOKA WOMEN GROUP. The group shall be responsible for ensuring there is community participation during project implementation. It will also monitor / follow and ensure the project is sustained after completion. It is therefore going to be a linkage between CCTD and SHAMONI Community.
JUSTIFICATION
SHAMONI Community needs the Water project because it is a felt need and Community driven proposal and this will enhance sustainability.
Susan Nanjala
CCTD Administrator / Director/ Chair
COMMUNITY CENTRE FOR TRANSFORMATION & DEVELOPMENT