Jambo once again,
It is with great pleasure that we announce the grand opening of the Albert & Emanuela Beraldo Medical Clinic & Resource Centre. What a glorious day we all enjoyed in Emalindi today. The ceremony lasted four hours and the lineup for vaccinations & medical visits started immediately following the closing prayer. It was a very hot and sunny day. Some people sat in the hot sun for hours. There was a tree planting ceremony and many, many speeches. Children entertained us all and the Holy Cross church choir sang most of the day. You should have heard the cheers & applause as we were coaxed into joining in the dancing with first the students and then the choir members!! It was a hoot.
Attached you will find a photo of the very first baby to receive her vaccination at the centre.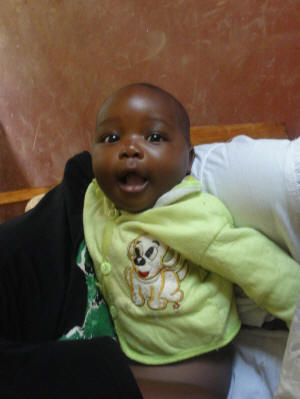 The next photo is of the hallway where people were waiting to be seen – over an hour after we started seeing patients. It started to pour rain around 5:15 and by nine o'clock the 10 member medical team that had been brought in for the day was still at the clinic finishing up!!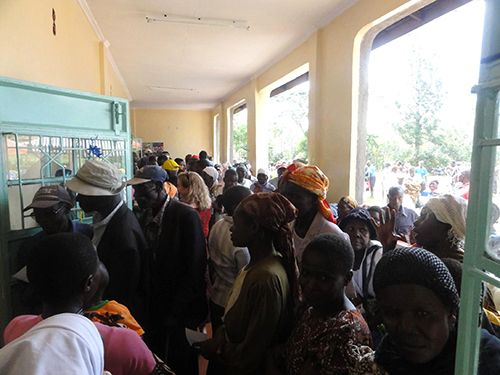 By all accounts it was a great day and the need for this service was more than obvious by the crowds of people hobbling in to be seen by the staff.
We are exhausted and heading for bed very soon – we might not even get up before noon.
Bye for now – promise to send more as time permits.
Love to all.
Kwaheri from Kenya,
Charlotte & Wendy